Day 1 :
Keynote Forum
Professor & IEEE - Distinguished Microwave Lecturer, Cornell University, USA
Keynote: TBA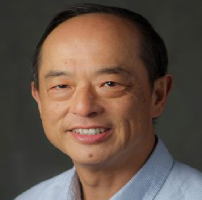 Biography:
James Hwang is Professor in the Department of Materials Science and Engineering at Cornell University. He graduated from the same department with a Ph.D. degree. After years of industrial experience at IBM, Bell Labs, GE, and GAIN, he spent most of his academic career at Lehigh University. He co-founded GAIN and QED; the latter became the public company IQE. Between 2011 and 2013, he was the Program Officer for GHz-THz Electronics at the U.S. Air Force Office of Scientific Research. He has been a visiting professor at Cornell University in the US, Marche Polytechnic University in Italy, Nanyang Technological University in Singapore, National Chiao Tung University in Taiwan, Shanghai Jiao Tong University, East China Normal University, and University of Science and Technology in China. He is an IEEE Life Fellow and a Distinguished Microwave Lecturer. He is also a Track Editor for the IEEE Transactions on Microwave Theory and Techniques. He has published more than 350 refereed technical papers and been granted eight U.S. patents. He has researched for decades on the design, modeling and characterization of optical, electronic, and micro- electromechanical devices and circuits. His current research interest focuses on electromagnetic sensors for individual biological cells, scanning microwave microscopy, and two-dimensional atomic-layered materials and devices.
Abstract:
TBA
Keynote Forum
Global IVD Director, Pictor Diagnostics Pvt. Ltd, Germany
Keynote: TBA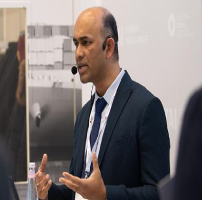 Biography:
Dr. Sandeep K. Vashist is the Global IVD Director, Pictor Diagnostics Pvt. Ltd in Germany. After completing his Ph.D. from Central Scientific Instruments Organization, India, in 2006, he was the Bioanalytical Scientist at Bristol-Myers Squibb Ireland (2006−2009), the Team Leader for point-of-care (POC) diabetic monitoring at NUSNNI, Singapore (2009−2012), and the Head of Immunodiagnostics at Hahn-Schickard, Freiburg, Germany. His research outputs include many successful technology transfers; several in vitro diagnostic (IVD) and POC technologies; more than 100 journal publications, 6 patents, 8 book chapters, more than 90 conference publications, many invited/keynote/plenary talks, and 3 forthcoming books. He has constantly received highly prestigious fellowships and awards for scientific research excellence and innovation. He is the Executive Editor, Editorial Board Member and Guest Editor for >10 high impact factor journals (Sci Rep, BB Reports, NPBR, Diagnostics, Sensors, and others). Besides, he is the expert/reviewer/advisor for many international funding agencies, and a consultant for IVD, POCT and diabetic monitoring and management.
Abstract:
TBA