Venue & Hospitality
*Accommodations are subject to availability at the conference venue from our end. Kindly contact us
here
to avail benefits and room availability at the conference venue.
Conference Dates: September 25-26, 2020
Hotel Services & Amenities
Audio/Visual Equipment Rental.
Business Center.
Business Phone Service.
Complimentary Printing Service.
Express Mail.
Fax.
Meeting Rooms.
Office Rental.
Photo Copying Service.
Secretarial Service.
Telex.
Typewriter.
Video Conference.
Video Messaging.
Video Phone.
ATM.
Baggage Storage.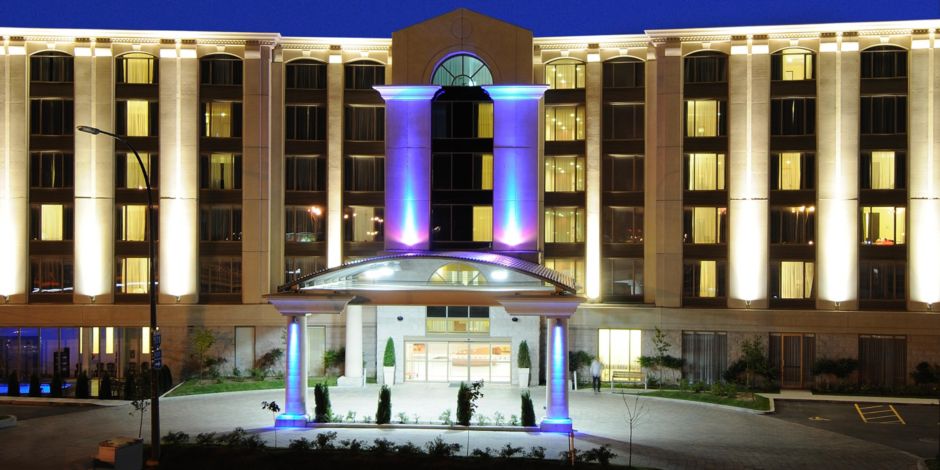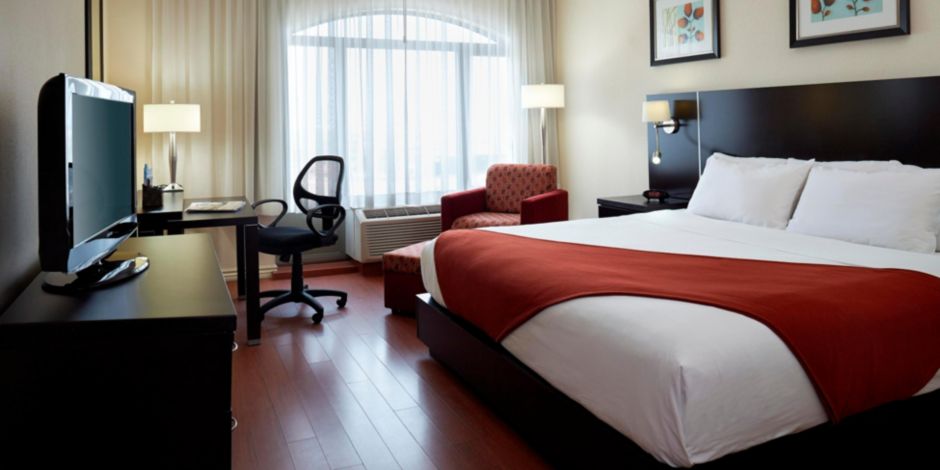 Transportation
Directions from Montréal-Pierre Elliott Trudeau International Airport to Holiday Inn Express & Suites Montreal Airport
Distance from Airport to Hotel: 2.7 Km
Time period: 05-10 minutes (via Avenue Michel Jasmin)
Driving Directions to
Holiday Inn Express & Suites Montreal Airport
1. Head North on boul. Roméo-Vachon N 
- (3m)
2. Take the slip road to Stationnement/Parking Location/Autoroute 520/Autoroute
20/Autoroute 40/Rental
- (220m)
3. Continue onto Rue Jacques-de-Lesseps
- (350m)
4. Turn left onto Boulevard McMillan
- (400m)
5. Turn right onto Avenue Marshall
- (300m)
6. Turn left onto Avenue Michel Jasmin
- (1.4 Km)
7. Continue onto Chemin de la Côte-de-Liesse
- (73m) Destination will be on the right
Airport shuttle service provided to all conference attendees. Departs from the hotel every hour on the hour. For conference attendees arriving at the airport, please call the hotel direct at 1-877-420-8080 for Pick-Up.
Local Area Shuttle: Hours Of Operation From 12:00 AM-To 11:59 PM
Airport Shuttle Service Available For: Pierre-Elliott Trudeau International Airport
About City
Montréal is the most coveted tourist destination, and hence the perfect place to hold such event.
The second largest city in Canada, Montreal is France's home away from home. The city's official language is French and spoken by more than half of the population. The French also lend the city its sense of cool, laid-back chic. It is a cultural hub with more than a few international flavors and boasts more than 100 festivals a year.
Montréal is one of the best cities to organize the 14th International Conference & Exhibition on Biosensors & Bioelectronics. The research work going on in the field is in a good range when compared to the other cities. Montréal is the fastest growing city in the Canada with an excellent economic growth.
Montréal is the largest city in Quebec with a population of 1.6 million people and is one of the most diverse cities in North America with a fascinating mixture of English and French Canadian. It's set on an island in the Saint Lawrence River and named after Mt. Royal, the triple-peaked hill at its heart. Its boroughs, many of which were once independent cities, include neighborhoods ranging from cobblestoned, French colonial Vieux-Montréal – with the Gothic Revival Notre-Dame Basilica at its center – to bohemian Plateau.
The city has a distinct in four-season continental climate, with warm-to-hot summers and cold, and snowy winters. Montréal is the second-largest primarily French-speaking city in the world after Paris. In which, 60.5% of Montrealers speak French at home, 21.2% speak English and 19.8% speak neither. Montréal remains an important center of commerce, finance, aerospace, education, technology, pharmaceuticals, design, culture, tourism, gaming, film and world affairs.